Accessing Emburse Analytics
From Chrome River
To access Emburse Analytics from inside Chrome River, click Emburse Analytics in the Menu.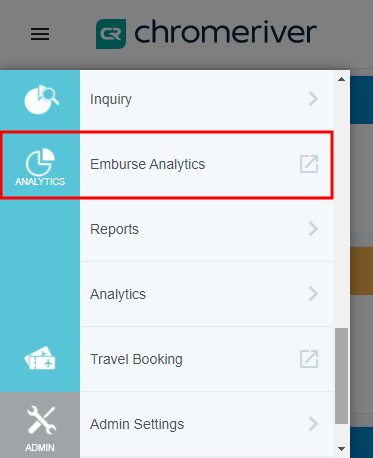 Emburse Analytics will open in a new browser window.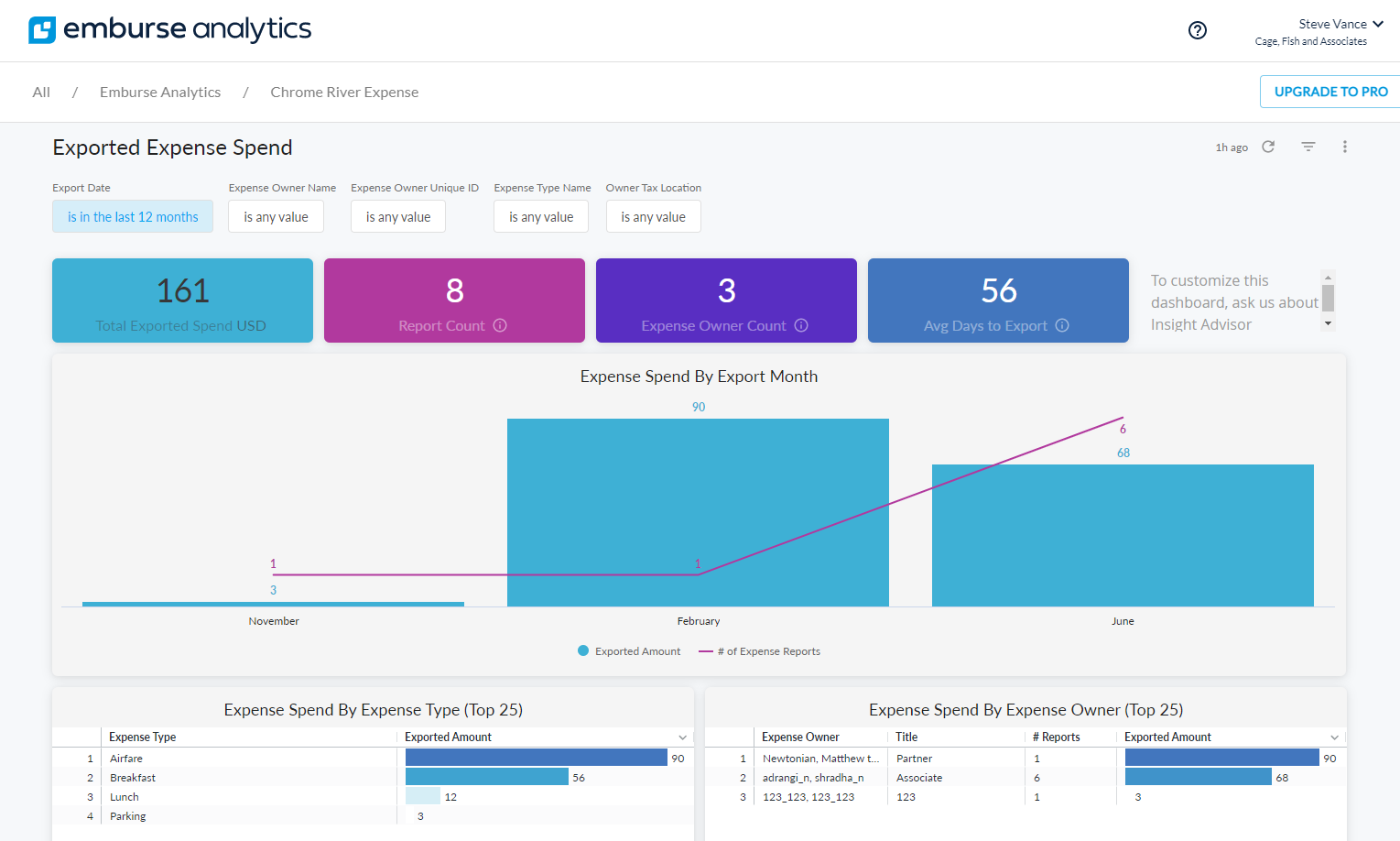 From Certify
In the Navigation Bar, click the Waffle icon next to the Certify logo to access the App Switcher menu.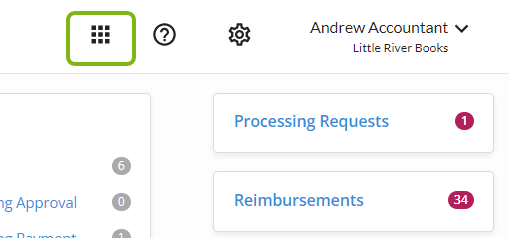 Then click Analytics in the App Switcher menu.