Editing and Deleting Dashboards
Note: Only Emburse Analytics Pro users with the Creator user type may edit or delete dashboards.
Select a Dashboard to edit.
Once the Dashboard opens, click the three dots in the upper right corner, then select Edit Dashboard from the drop-down menu.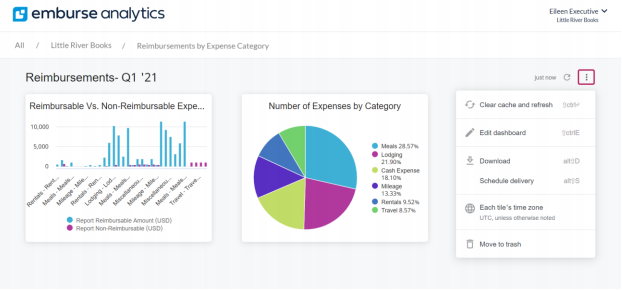 To delete a Dashboard, select Move To Trash.