Release Notes: April 21, 2023
Introducing User Management for Emburse Analytics Administrators
Emburse Analytics administrators now have access to the new User Management screen, which allows them to view current license allocations, remove users from Emburse Analytics, and reallocate licenses across users. A walkthrough of the features is available in the Help Center.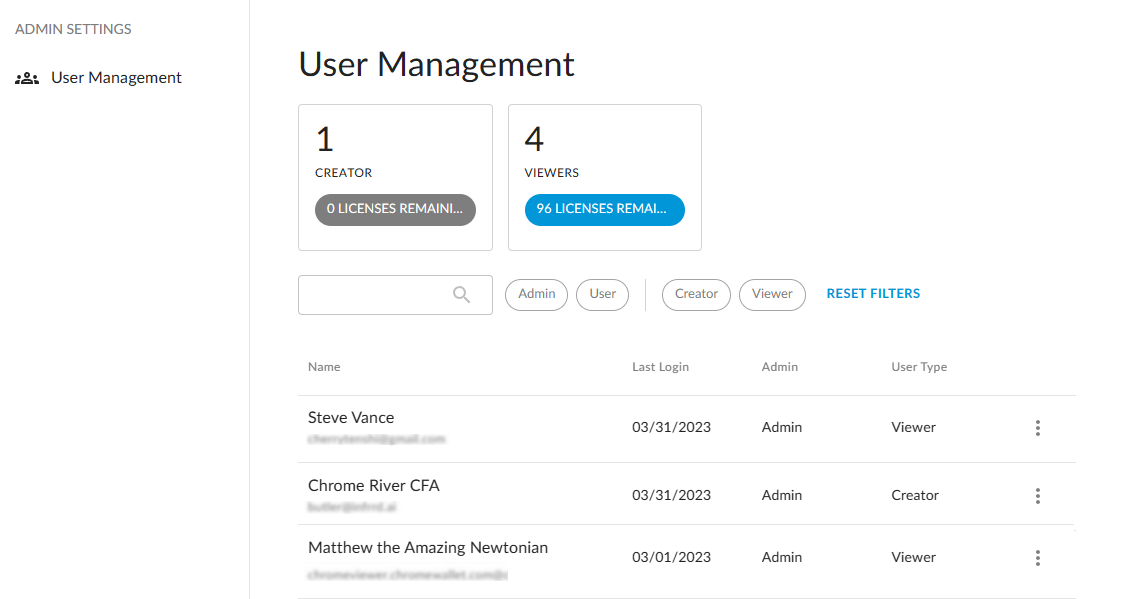 To access the User Management screen, Emburse Analytics administrators can click the gear in the upper right corner of Emburse Analytics. This icon will only display for administrators.

For help setting up your Emburse Analytics administrator, see "Emburse Analytics User Types and Roles" in the Help Center.
License Allocations Updated
Emburse Analytics license allocations have been updated for all customers. Emburse Analytics customers will now receive 1 Creator license and 100 Viewer licenses; Emburse Analytics Pro customers will receive 100 Creator licenses with no cap on Viewer licenses. For more information about Emburse Analytics user types and roles, please visit the Help Center.